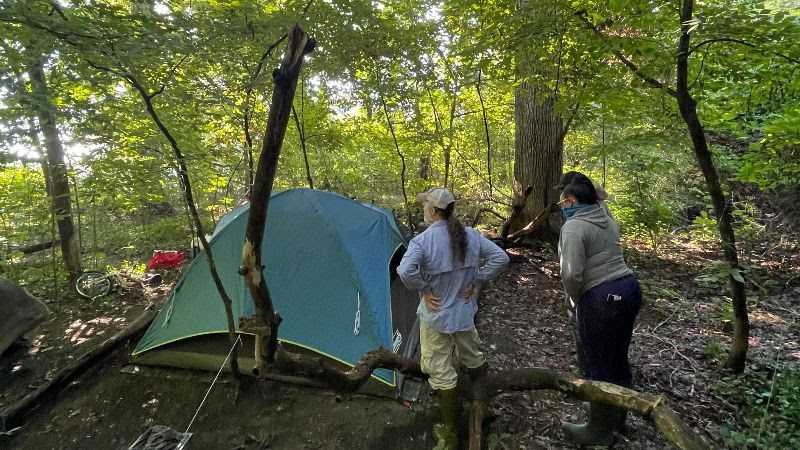 At the Hub, we encounter thousands of individuals, each with their unique stories and needs. Here is the story of one gentleman we had the privilege of working with recently:
We met Kevin last summer when our friends at Overton Park contacted us about connecting with individuals who were living in the forests of the park. The first time our Street Outreach team encountered Kevin, he ran. He had been staying in the deep forests of Overton Park for over six years and had been homeless for more than a decade. He was apprehensive about new people and used to being alone.
Nevertheless, our Street Outreach team persisted in hiking into the forest to continue to build trust with Kevin. A few months later, he was finally ready to accept services, starting with getting his driver's license and birth certificate. We then began to work on his housing. He didn't like being around too many people, so shelter wasn't a great option. While staying connected with him was a challenge (he moved his camp often and he didn't have a phone), he was consistent in showing up to his appointments and being open and honest with us.
After several months of advocating for Kevin, he was finally approved for housing and we were also able to get his food stamps started! We can't say which one he was more excited about! We helped to gather some items to get him started in his new home, including a TV, and he told us, "I haven't watched television in over two decades!" Kevin was a little anxious about the changes, but our team are supporting him every step of the way (including showing him how to use a stove because it's been so long since he had to use one!) and he his learning fast. This weekend, we took Kevin to get a haircut as he embarks on a fresh start. He is so thankful and happy about the next chapter in his journey!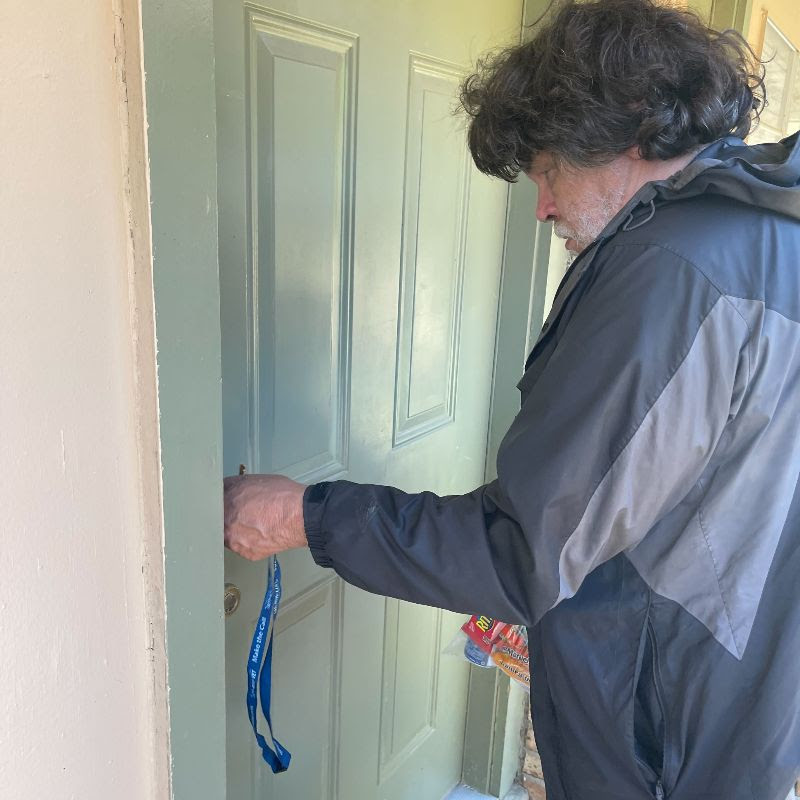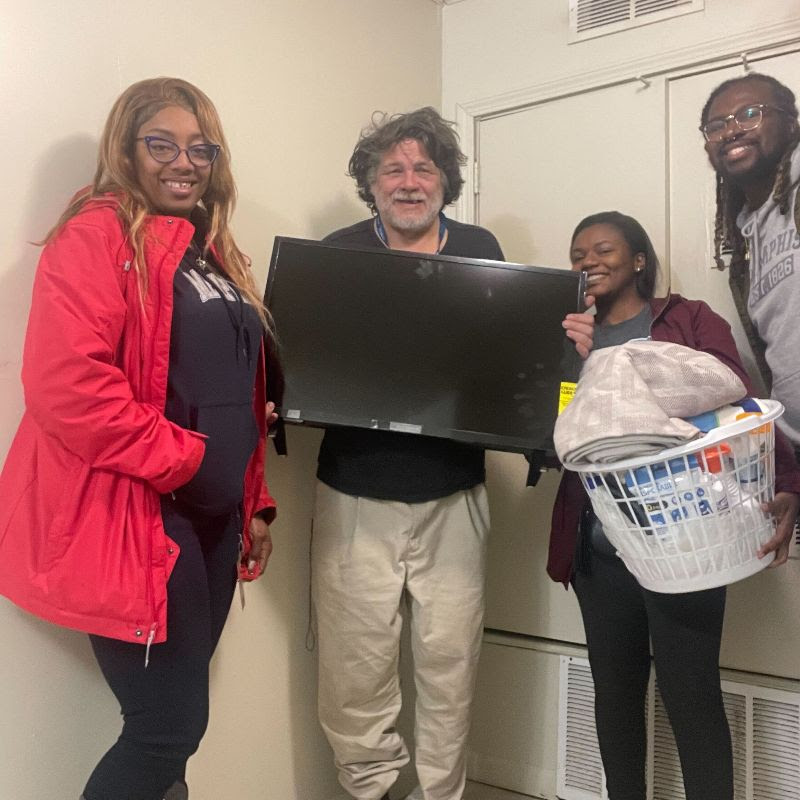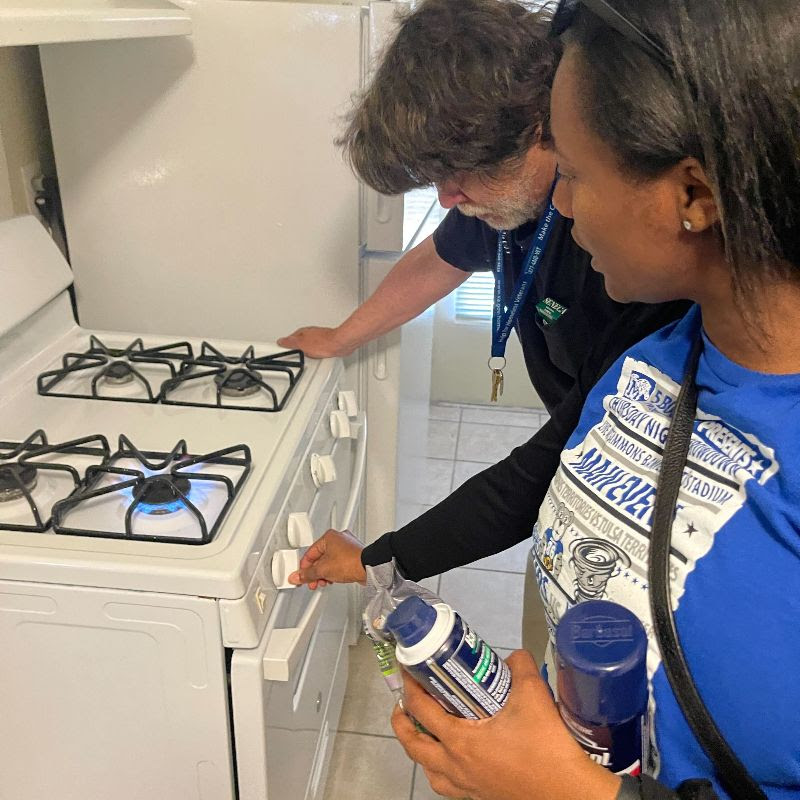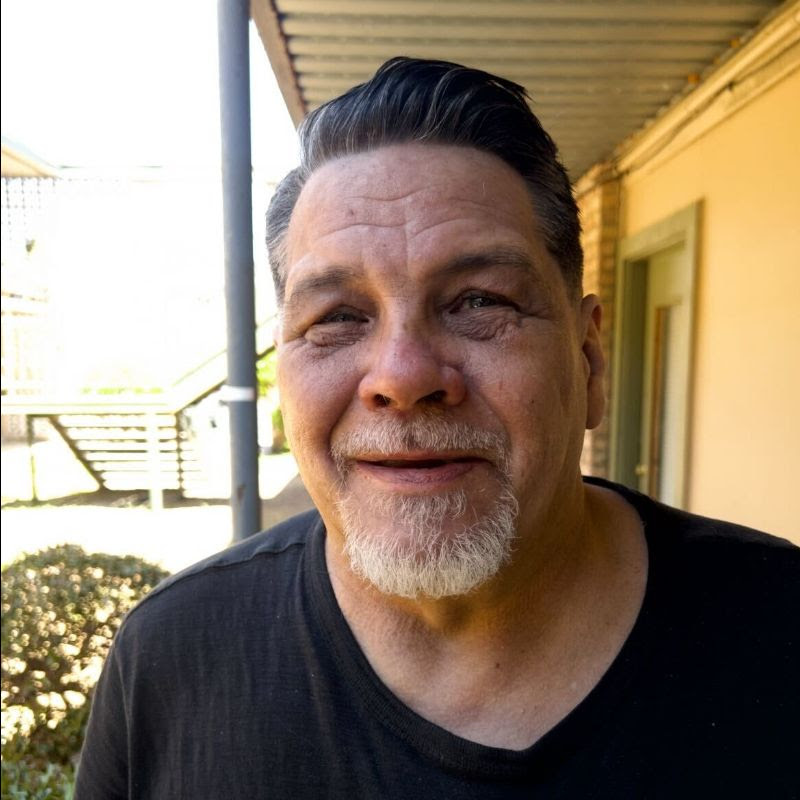 Thank you to Andrew and Eric from Overton Park for introducing us to Kevin and for the many times they searched for him in the forest to pass along a message from us; Errin from CAFTH for kindly donating a housewarming basket for Kevin's new home; and Chris Newson for Kevin's new haircut!
Every year, we work with hundreds of individuals like Kevin. The journey out of homelessness isn't easy or short, but the Hub is committed to supporting each guest to find a place to call their own. Be a part of helping to end homelessness by making a donation below!