It turns out, one heck of a lot!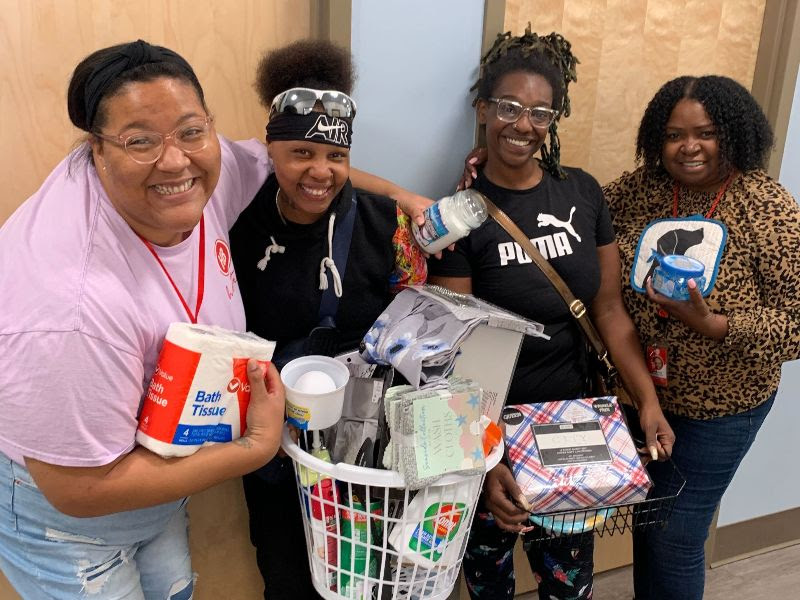 We've sheltered numerous women and children in Hub Hotel. With each guest who has stayed with us, we have celebrated their wins, encouraged them through their losses, and organized a whole lot of dance parties in the times in between! Learn more about the Hub Hotel.
Photo: Hub Hotel team members Erica and Yolanda with guests preparing to move out.
We've hosted volunteer groups at the Hub Plaza. Whether it's feeding our guests, providing free haircuts, or giving out winter items, volunteer groups create kindness for those experiencing homelessness in our community. Learn more about involving your group.
Photo: Volunteers serving food at the Hub Plaza on a cold Saturday morning.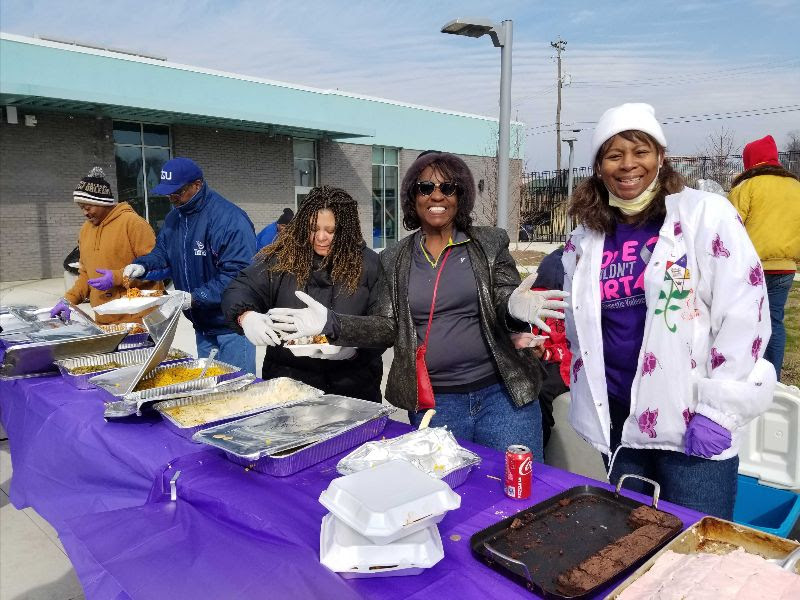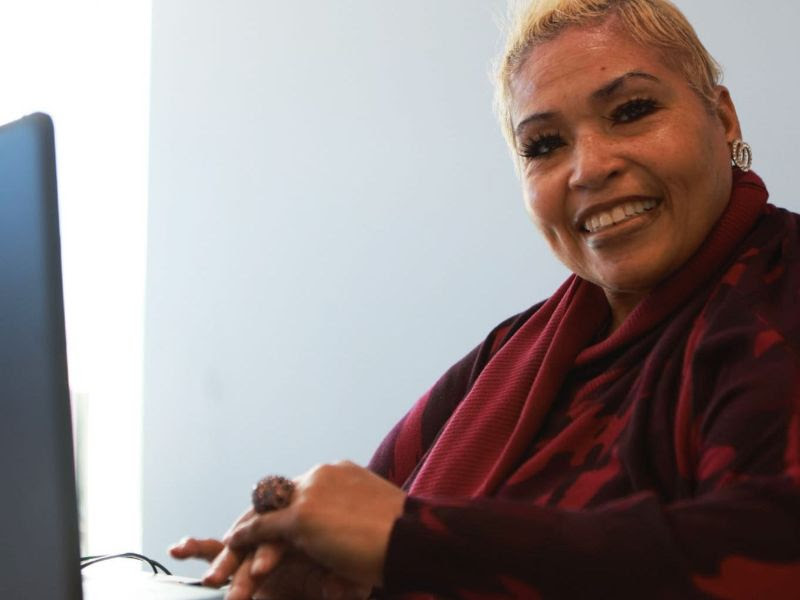 We've invited several partners to utilize our office space to provide direct services to our guests. From assisting with legal matters to food stamps to employment, our partners share our approach of creating kindness.
Photo: Ms. Ladonnica, from the Mid-South Food Bank, who comes twice a week to help guests with food stamps.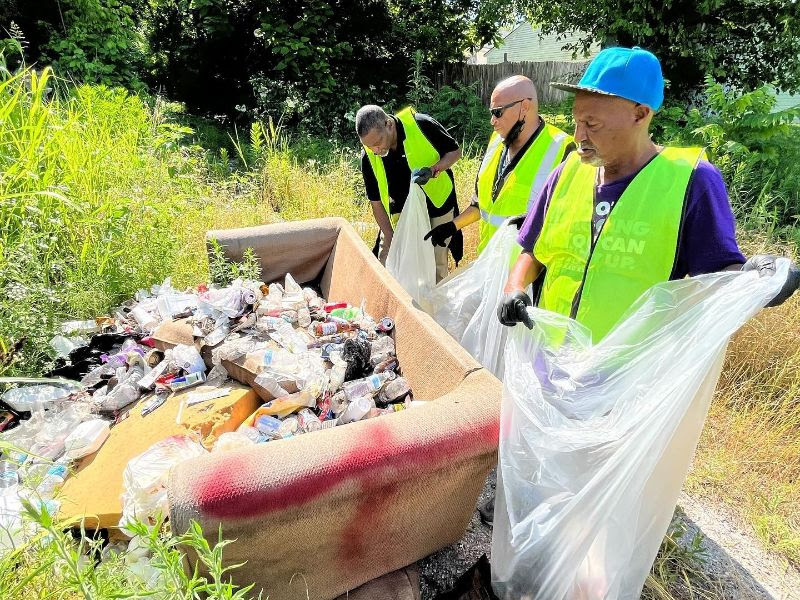 We've created meaningful opportunities for our guests to earn a stipend for their basic needs while cleaning up blight around our city. Our Work Local crews go out every day of the week to spruce up our neighborhoods! Learn more about Work Local.
Photo: Work Local crew members taking care of business!
We renovated and re-opened our old Hub Hotel building as our transitional housing program for young adults.Through Hub Hall, we've been able to provide our young guests with a launchpad into adulthood. Learn more about Hub Hall.
Photo: Guests hanging out in the living room at Hub Hall.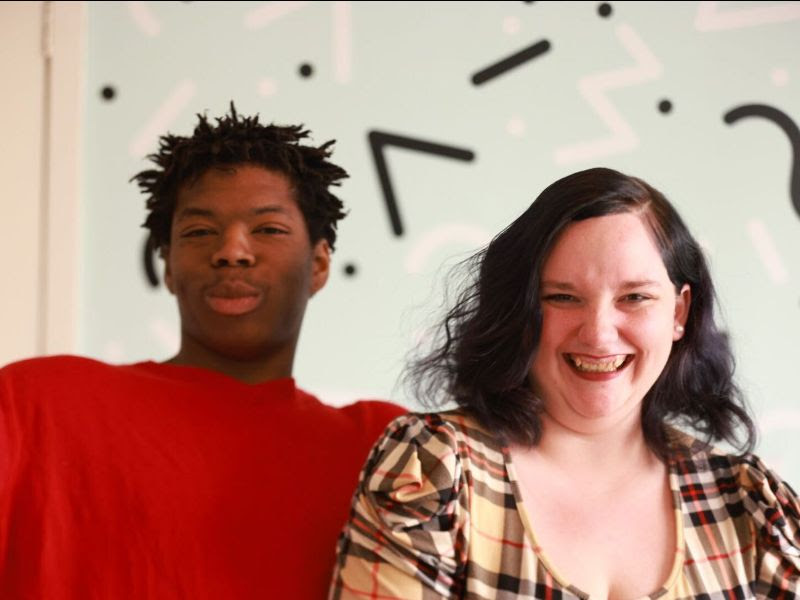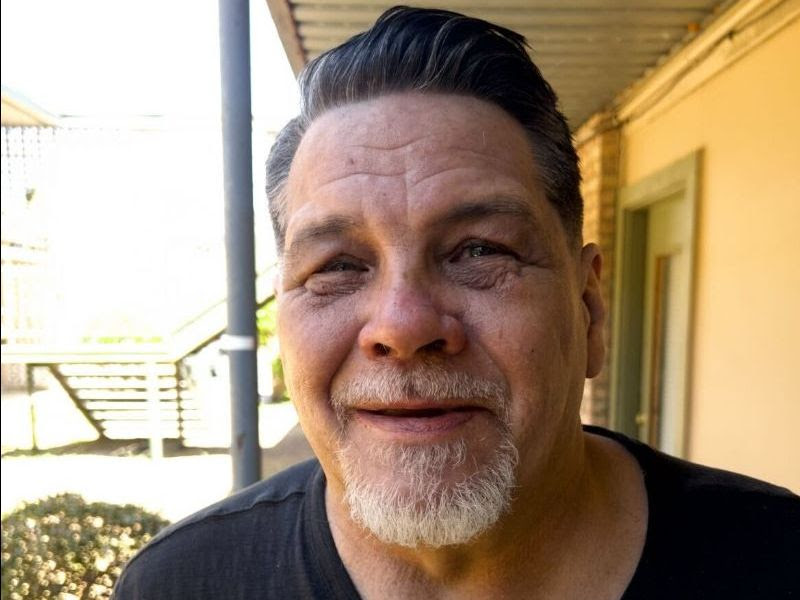 We've witnessed multiple transformations in our guests. Whether it's getting a fresh haircut, making a decision to get treatment, or starting a new life in their own place, it's an honor for us to accompany our guests through these special moments. Read about Kevin's transformation.
Photo: Kevin after his haircut, just days after moving into his own place.
We've helped several individuals get housed, and even more who are on their way to finding a place to call their own! The journey out of homelessness can be long and winding and we are committed to walking with our guests every step of the way.
Photo: Street Outreach Supervisor, Liza, with guest Darly in his new home.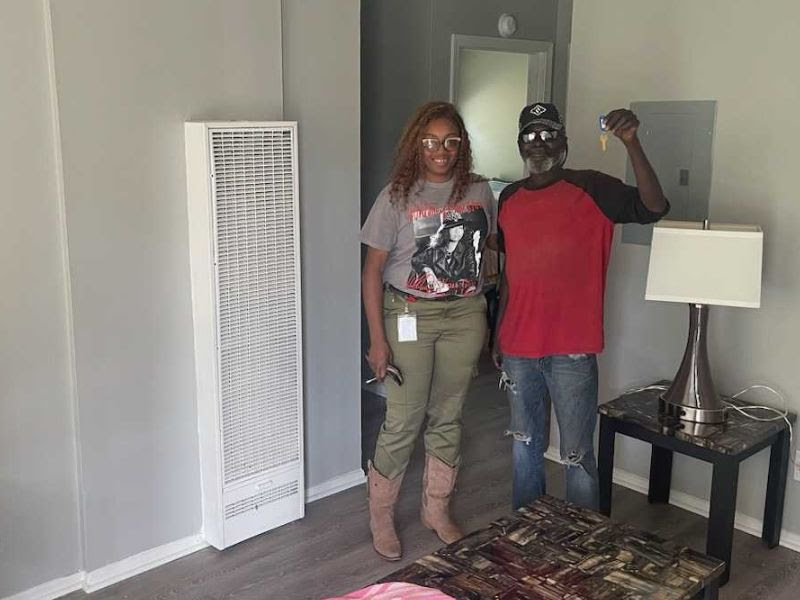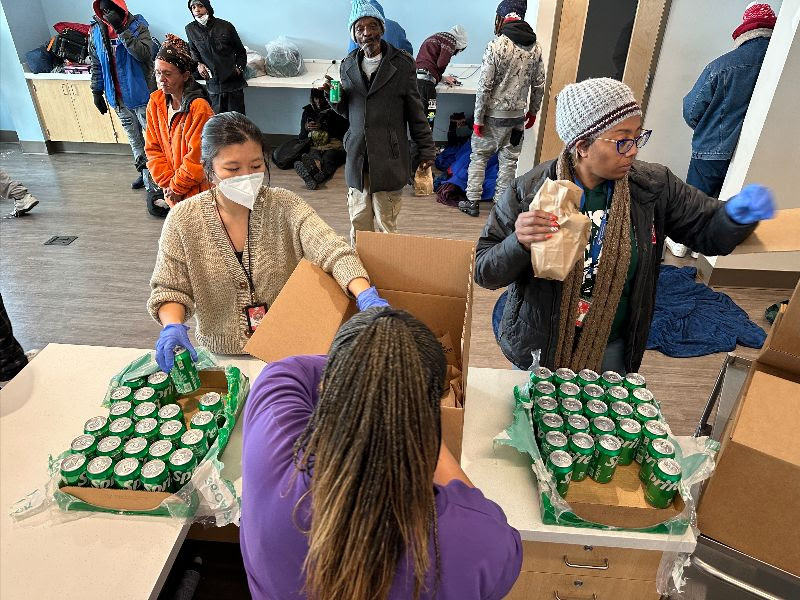 We've offered safety from dangerous weather conditions through our Emergency Warming/Cooling Center.During extreme weather events, we've opened our doors for our guests to find respite from the cold or heat. Learn about our Warming/Cooling Center program.
Photo: Hub team serving lunch during a Warming Center.
We've grown our team! Over the past year, we've grown our team of superstars who welcome guests with kindness, help navigate the maze of homelessness resources, create a clean and safe environment for our guests, and so much more!
Photo: The Hub team after a week of training and team-building activities.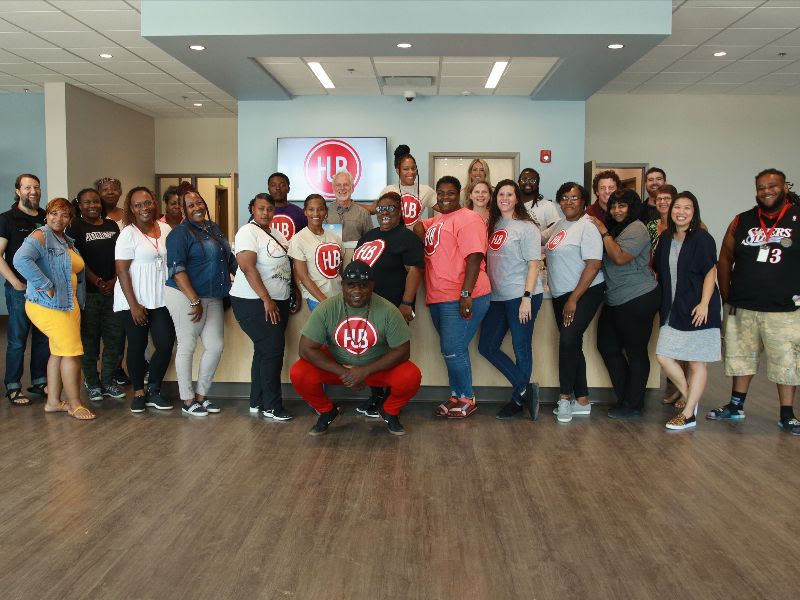 Celebrate our Sweet 16 with Kindness!
Did you know? This year is the Hub's 16th birthday! In celebration of our Sweet 16, consider becoming a monthly donor of $16/month. Your monthly gift means that we can welcome every guest to the Hub with warmth and kindness, and provide them with the resources they need to exit homelessness. Here's what your gift helps to support every month:
Extend warmth and kindness to the 250+ individuals the Hub encounters every week
Provide shelter to 40-50 women and children at any given time
Support our guests on their journey out of homelessness