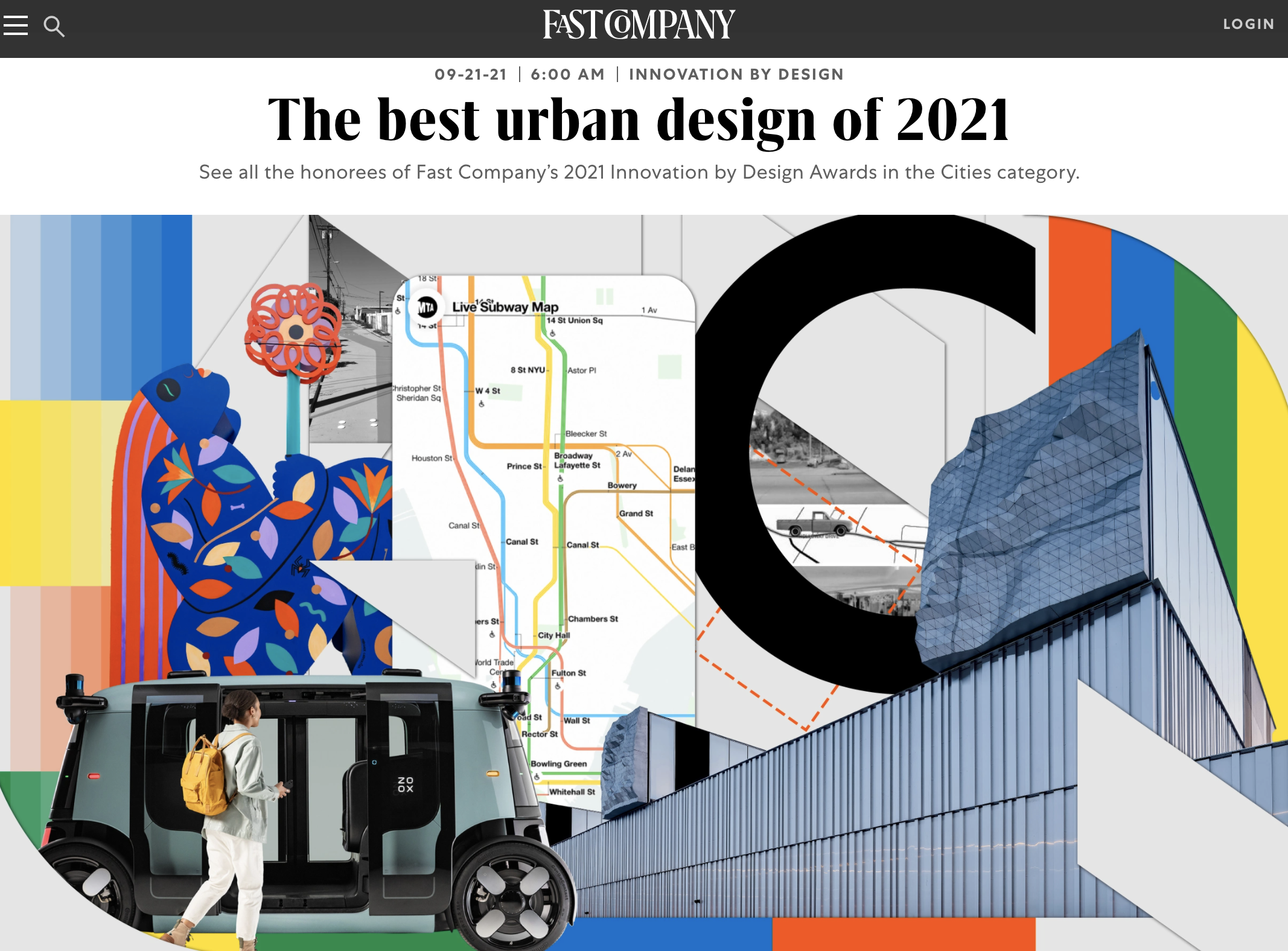 We are thrilled to be included as an honoree on Fast Company's 2021 list of Innovation by Design Awards in the Cities category!   The Hub was nominated for and received honorable mention for the Hub Day Plaza, which opened in September 2020 as a welcoming gathering place for people experiencing homelessness in Memphis.
The Hub Plaza offers a suite of amenities including public restrooms, lockers, WiFi, electric outlets, seating, a shade structure, mail services, and a staff of counselors available to create individualized pathways for each member of the homeless community.
See the full list of honorees here!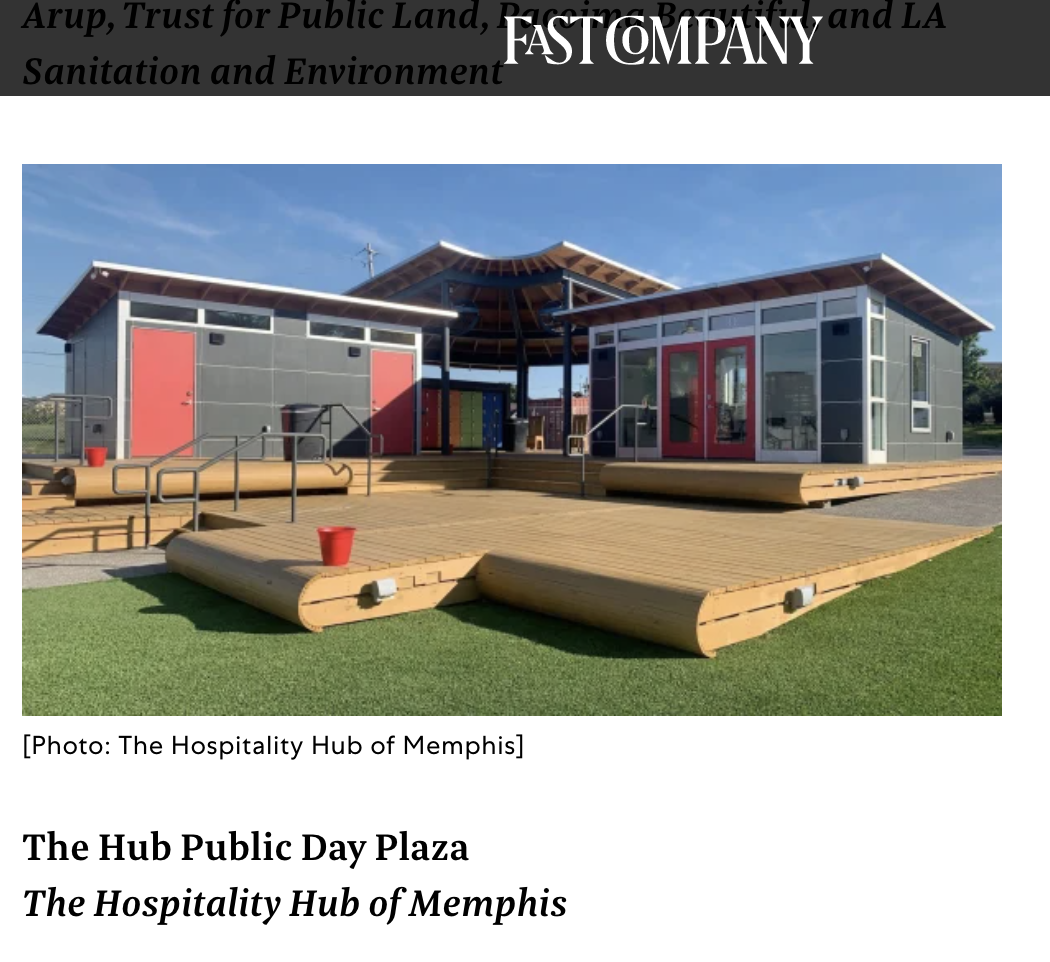 The Hub is grateful to the team that helped make this incredible and innovative project happen, including:
Mayor Jim Strickland / Mayor / City of Memphis

Logan Meeks / President, Principal / A2H

Perry Sponseller / Principal / Sponseller & McGary Construction

Tylur French / Artist & Owner / Youngblood Studios

Ellen Roberds / Principal & Co-Founder / Dragonfly Collective

Jarad Bingham / Principal & Co-Founder / Dragonfly Collective

The Kresge Foundation