Hub Studios provide temporary shelter for Hub clients while they work towards permanent housing. 
Protection from the Elements: Hub Studios provide a safe and warm place to sleep, protecting individuals from extreme weather conditions such as cold temperatures, rain, and snow.
Safety and Security: Hub Studios provide a sense of security for individuals experiencing homelessness, particularly for women and children who may be at a higher risk of violence.
Proximity Access to Services: Hub Studio guests are offered case management services from the Hub and are connected to other services that can help individuals experiencing homelessness connect to resources such as housing assistance and job training.
Reducing the number of homeless: Hub Studios help to reduce the number of individuals experiencing homelessness by providing a temporary place to stay while they work to secure permanent housing.
Saving Lives: Hub Studios save lives by providing individuals experiencing homelessness with a safe place to stay, and by connecting them to services that will help them to improve their well-being.
What are the Hub Studios?
Hub Studios are auxiliary dwelling units, or ADUs. ADUs are popular in more dense population centers across the country where land is a premium and align well with Memphis 3.0. Designed by the social impact firm Dragonfly, the five Hub Studio units borrow from and extend the iconic form of "home".  Each unit is reserved for a Hub client for whom other temporary shelter options are insufficient or non-existent. For example, a guest who suffers from PTSD and refused a congregate shelter setting.

On average, the time period between an individual being identified to the (federal) system known as Rapid Rehousing and receiving a real key is forty-five days. Forty-five days is along time for an individual experiencing homelessness for whom there isn't appropriate shelter. The Hub Studios fill that gap in a way that maintains connection and support. 
The Hub Studios are an important resource for individuals experiencing homelessness as they provides a safe and secure place to sleep, especially during extreme weather conditions, and they can help to meet the basic needs of individuals and families who are without a permanent residence. 
The Hub Studios were sponsored by the governors TN CARES grant round for TN non-profits and were made possible through a broad coalition of support including the Memphis office of Housing and Community Development, the Community Alliance for the Homeless, the Office of Planning and Development, Shelby County Code Enforcement, the Office of Emergency Management, Councilman Ford Canale and IKEA.
Hub Studios Guest Experiences
The HUB is proud and pleased to be partnering with IKEA who is exemplifying a model of mission-aligned corporate engagement. With IKEA's gift – both the furniture and the volunteers to build and stage the Studios – we have all created a beautiful and innovative space to move people out of homelessness. With the pandemic surpassing the one-year mark, now more than ever IKEA Memphis is committed to being a good neighbor to our communities. The Hospitality Hub was chosen as it's an important member of the local community and is near and dear to the IKEA mission.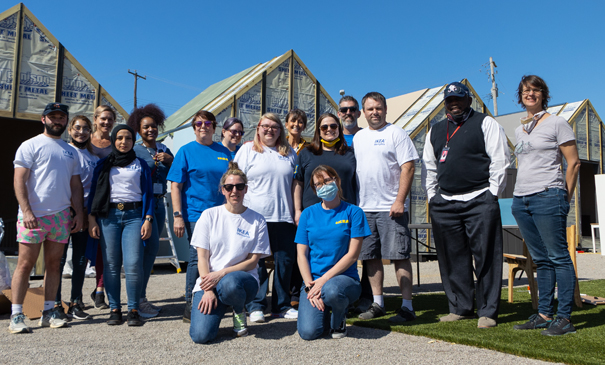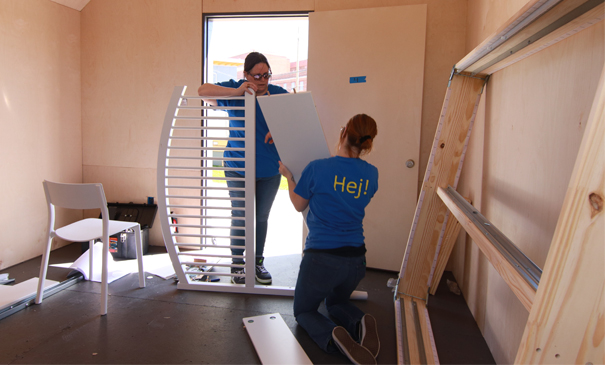 The Hospitality Hub, which provides outreach and supportive case management to individuals experiencing homelessness, is the agency lead. Hub partners like Catholic Charities will provide housing navigation to Studio clients as they are ready.